.... ..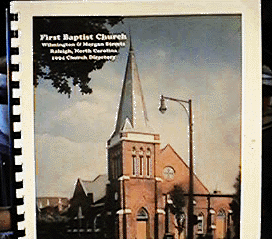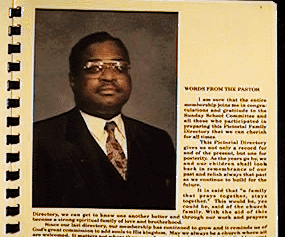 WORDS FROM THE PASTOR

I am sure that the entire membership joins me in congratulations and gratitude to the Sunday School Committee and all those who participated in preparing this Pictorial Family Directory that we can cherish for all times.

This Pictorial Directory gives us not only a record for and of the present, but one for posterity. As the years go by, we and our children shall look back in remembrance of our past and relish always that past as we continue to build for the future.

It is said that "A family that prays together, stays together." This would be, yes could be, said of the church family. With the aid of this Directory, we can get to know one another better and through our work and prayers become a strong spiritual family of love and brotherhood.

Since our last directory, our membership has continued to grow and it reminds us of God's great commission to add souls to His Kingdom. May we always be a church where all are welcomed. It matters not where they came from or who they are, but that God has sent them to be ministered to by us (the church).

May God bless and keep each one of you

Yours in Christ,

Nathaniel O. Boykin

B.TH.,A.B.,M.S.L.S.,M.Div.,M.Div./C.E.

Questions? Inquiries? Complaints? Compliments?
Contact:Web page Master
OLD-RETIRED POSTMASTER
A PRINCE HALL MASON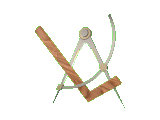 .

.
.