---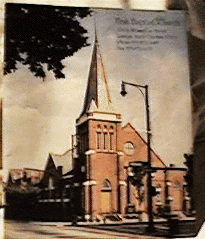 ..

..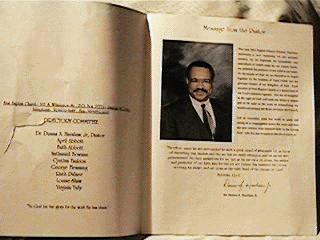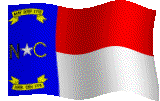 MESSAGE FROM THE PASTOR
This new FIRST BAPTIST CHURCH PICTORIAL DIRECTORY represents a new beginning on our spiritual journey. As we highlight the households and individuals of which make up our church family. We celebrate the presence of the Lord in our midst. As the people of God, we are blessed to be bound together by the lordship of Jesus Christ and the glorious Gospel of the Kingdom of God. Each member of First Baptist Church is a special part of our Lord's fabulous tapestry. You are all beautiful in the sight of God, and each one brings a unique gift to be used in the work of evangelizing the world and edifying the Body of Christ, the Church.
Let us remember what has made us great and strong as a congregation across the years and face the new century with renewed faith in the Living God
"who has not brought us this far to leave us."
"Therefore, since we are surrounded by such a great cloud of witnesses, let us throw off everything that hinders and the sin that so easily entangles, and let us run with perseverance the race marked out for us. Let us fix our eyes on Jesus, the author and perfecter of our faith, who for the joy set before HIM endured the cross, scorning its shame, and sat down at the right hand of the throne of GOD."
Hebrews 12:1-2

MORE PIC FOR YOUR ENJOYMENT - CLICK AWAY HERE
---