Perry earns title of Miss Garner '99
By AMY GRIGGS
Editor
Adrienne Perry became Miss Garner Saturday Night when judges chose her from among 10 young womenwho hoped for the title and the healthy $3,500 cash scholarship
Perry also received a $1,250 wardrobe allowance toward expenses for the 1999 Miss North Carolina Pageant next summer.
Perry said she had to think for an instant when her number was called. "I was shocked!" she said on realizing the number was hers. The outcome also thrilled her mother, Betty Perry of Raleigh. "When they called out my name I saw my mother a little slumped over in her seat," Perry said."She might have been more excited than I was!"
Perry impressed the judges with her talent presentation, an operatic selection, her interview, and her appearance in a two-piece swimsuit and evening gown.
And Perry has made local history--She is the first African American to land the Miss Garner title in the pageant's 39-year history.
SHE IS A MEMBER OF THE FIRST BAPTIST CHURCH-RALEIGH, N.C-USA

..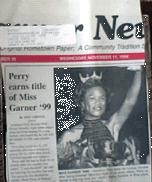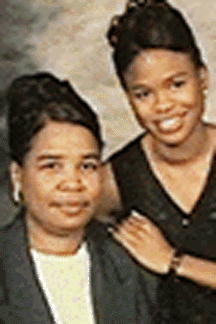 MRS BETTY and ADRIENNE PERRY
(File photo from church directory '97)

---
Questions? Inquiries? Complaints? Compliments?
Contact:Web page Master
retired.postmaster@ellis-jones.com
A PRINCE HALL MASON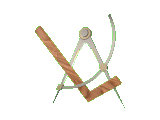 .

.

.