THE AFRICIAN-AMERICAN CULTURE CENTER
RALEIGH, NORTH CAROLINA, USA
---
LE FastCounter
---
Hon. Dr. B.E. Palmer
AFRICIAN AMERICIAN CULTURE COMPLEX
119 SUNNYBROOK ROAD
RALEIGH, NORTH CAROLINA 27610
Please call for a free tour and appointment-919 231-0625-------E Mail: aacc@nc.ndl.net
---
---
---
..

....

DR. E. B. PALMER-President and Director/Curator

JUANITA PALMER-Program Coordinator/Assistance to the Director
---
A nonprofit corporation dedicated to the preservation of the culture and contributions of Africian Americians people.....
---
MISSION===The Africian Americian Culture Complex (AACC), is a nonprofit organization establihed to preserve and exhibit outstanding contributions made by Africian Americians to the development of North Carolina and America.

THE COMPLEX===The unique collections of artifacts, documents, and displays are housed in several buildings along a picturesque nature trail. The complex can be experienced through a professionally guided tour or independent exploration. Either tour is an enlightening experience. You'll learn the real story of African American contributions to things we see and use in our daily lives....for example, ice cream, fire extinguishers or shredded coconut.

AACC TOURS====All tours began with a stroll down the C. M. Palmer Nature Trall by the W. Maner Brooks Memorial Gardens and a bird sanctuary. This refreshing occurrence is a "must see" at anytime of year. Then, visit hand-crafted "houses" which exhibit different elements and special programs about African American contributions. All programs are tailored to your special interest.

THE GENERAL TOUR====Guided overview of the AACC'S general program (30 min.) or Guided tour with lecture provides on interpretive capsule of all programs (1 hr.)

Black Cowboys

and

Blacks in the Military

A lecture/discussion with displays (45 min.).......and more.
---
................HISTORIC PROJECT IN THE MAKING........................

THE AACC is in the process of building a 30' x 15' replica of the slave ship "Amistad". This historic vessel will span the Dry Steam Creek at the complex and will be available for tours to view the mutiny scene of Cinque and the African hostages. Visitors will see how slaves were transported through the Middle Passage. Opening date is dependent upon the availability of funding.
---
HOW MUCH DO IT COST?
The AACC is open and free to the public. The museum and activities are funded through individual gifts and corporate donations. Your continued support is paramount for the museum's survival. Please give generously.
MAKE CHECKS AND MONEY ORDERS PAYABLE TO:
AACC
119 Sunnybrook Road
Raleigh, N. C. 27610
---

TO THE FIRST PAGE A. A. CULTURE CENTER


TO THE SECOND PAGE A. A. CULTURE CENTER


TO THE THIRD PAGE A. A. CULTURE CENTER


TO PAGE OF DIFFERENCE CHOICES

BACK TO HOME PAGE

---
Questions? Inquires? Complaints? Compliments?
Contact:Web page Master
retired.postmaster@ellis-jones.com
A PRINCE HALL MASON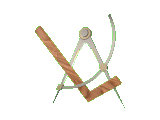 .

.

.

LOOK FOR REGULAR UPDATES AND IMPROVEMENTS 5>
---