A CELEBRATION SERVICE
OF THE LIFE OF
WALTER HILL, 111
---
WRITTEN IN THE

THE LAMB BOOK OF

LIFE

SUNRISE
MARCH 19,1933.....
SUNSET
DECEMBER 6,1998
2:00 PM

EAGLE ROCK UNITED CHURCH OF CHRIST

WENDELL, NORTH CAROLINA

OFFICIATING

REVEREND LEOWEN EVANS


.
THURSDAY, DECEMBER 10,1998

TO SECOND PAGE OF WALTER'S CELEBRATION (OBITUARY-FAMILY RESPONSE)
---
Questions? Inquiries? Complaints? Compliments?
Contact:Web page Master
CLICK ON RETIRED POSTMASTER LINE BELOW

retired.postmaster@ellis-jones.com

A PRINCE HALL MASON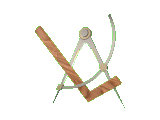 .

.

.