LT. COL. RICHARD HOLDEN SWORN IN AS FIRST BLACK HIGHWAY PATROL HEAD
---

IT IS IN THE BOOK

"PATROL COMMANDER COL. R. W. HOLDEN"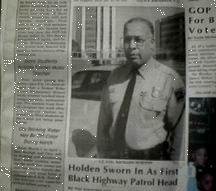 ..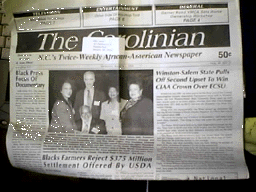 ..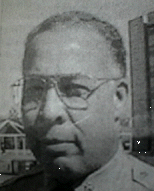 ..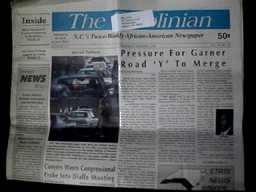 (excepts from the Special To The Carolinian....webmaster jones)

Seeing fellow Wake County Lawman Lt. Col. Richard Holden sworn in as the first black commander of the state High way Patrol is something that makes Sheriff John Baker, Jr. proud.

Wake's Sheriff John Baker
"I think the governor made an outstanding choice for commander of the Highway Patrol," the first African-American elected as Wake County Sheriff more than 20 years ago, told The Carolinian.
But after 30 years and a stellar career, happen it did last Friday when Governor Jim Hunt announced that Holden will take over the leadership of the scandal-ridden patrol.
Col. Holden was the director of Support Operations of the Highway Patrol in Raleigh, a position he has held since December 1997. He oversaw Administrative Services, Communications and Losistics, Training and Planning, and recently assumed responsibilities of overseeing Internal Affairs.
....he's been fortunate to have supportive superviors throughout his carrer but is cognizant of the fact that this has not been the case with others in his profession.

Commander Holden resides in Cary with his wife, Sandra, who is a teacher at Zebulon Elementary School. They have two children.

RALEIGH'S NEWS AND OBSERVER
"TAR HEEL OF THE WEEK"
SUNDAY MARCH 28, 1999

UP DATE FOR

COMMANDER HOLDEN

CLICK ICON ABOVE YOU WILL RETURN TO THIS PAGE

RETURN TO THE BEGINNING PAGE OF THE HIWAY PATROL

<

To drop a "E" note-click on retired postmaster below
Questions? Inquiries? Complaints? Compliments?
Contact:Web page Master
retired.postmaster@ellis-jones.com
A PRINCE HALL MASON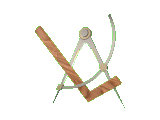 .

.

.