(hold mouse pointer over photos for a quick comment)

SPOTLIGHTS ON
---

.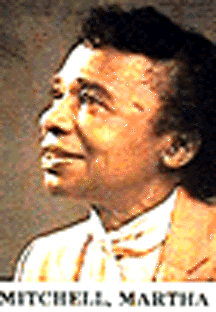 .

FORMER GROUP LEADER MRS. MARTHA J. MITCHELL
---
IN MY PRETEEN YEARS, I REMEMBER TWO GIRLFRIENDS MY DEPARTED MOTHER HAD. ONE OF THEM WAS MRS MITCHELL. SHE LOVED HERSELF SOME MARTHA MITCHELL
---
Mrs. Martha Mitchell was born in Whitevile, North Carolina, one of five children. She attended elementary and high school in Whiteville. After finishing high school, she attended Barber College. Mrs mitchelll thought being a barber was what she wanted as a career. However, after spending a little time in this profession, she realized this was not for her.

Later, Mrs. Mitchell came to Raleigh to visit her sister, who had moved here from Whiteville. Her sister convinced her to stay, and Raleigh became her home. Mrs. Mitchell decided that sewing was her calling. She loved making and altering clothes. She studied tailoring and did her apprenticeship under W. B. Gill, a well-known tailor in Raleigh. She was employed as a tailor and seamstress at Nowell's Clothing for many years.

Mrs. Mitchell met and later married Fred Mitchell, who happened to be a barber by profession. The late Mr. Mitchell wwas an active and well loved member of First Baptist Church.

Mrs. Mitchell is one of the most dedicated and devoted members of First Baptist. Her genuine kindness and gentleness is admired by all. She is presently president of the Senior Choir, teacher of the Ella C. Pegues Bible Class, member of the Finance and Social Committees, works with Bible School and the Homeless Program. She served as Leader of Group No. 3 for many years. She attends Wednesday night Bible Study and Sunday Schoool teacher's meeting regularly.

Mrs. Mitchell enjoys music (she took piano lessons), sewing and gardening.
---
Questions? Inquiries? Complaints? Compliments?
Contact:Web page Master==click icon letter below
Old Retired Postmaster
A PRINCE HALL MASON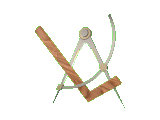 .

.

.

LOOK FOR REGULAR UPDATES AND IMPROVEMENTS 5>
---