.


---
ALL FAMILY MEMBERS==A TRADITION==ORDER OF EASTERN STAR
PRINCE HALL MEMBERS-RUTH CHAPTER-
BEAUFORT, NORTH CAROLINA-USA
LIFE TIME LOVE FOR MASONRY

.
(left to right)
1st Row-Sis. Annie M. Parker=========Sis Doris Murray
Center(white dress)North Carolina State Gleaner Matron=Porsha A. Parker
Princess of Ruth #87,Beaufort, N. C.-1997-98
2nd Row-Sis Mildred Davis==Sis Teresa Parker==Sis Phyllis Parker.
Questions? Inquiries? Complaints? Compliments?
Contact:Web page Master
retired.postmaster@ellis-jones.com
A PRINCE HALL MASON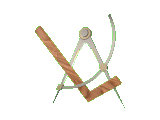 .

.

.

---