FLY LIKE AN EAGLE...EAGLE
ATLANTIC BEACH POST OFFICE=NORTH CAROLINA=USA



MAY '76
ATLANCIC BEACH, NORTH CAROLINA

A tlantic Beach post office was established in May 1936 with James Newman Willis, Jr. as postmaster.
Mr. Willis was also the Mayor and Manager of the summertime beach resort. In 1936, the Willis family was the only permanent year-around residents of the resort,
therefore he was the only person eligible for appointment as Postmaster.
The first post office operation was located in a small building on the boardwalk next ot the wine store,
operated on a summertime basis only from May 1st through September 30th.
Over the years the office has been moved a number of times and occupied its present location in July 1973.
During the early years ofoperation until 1957 it was also the duty of the postmaster to act as mail messenger
and make two trips per day to Morehead City post office, a distance of 3.7 miles each way,
to deliver outgoing mail and pick up incoming mail for Atlantic Beach.
Several times when the bridge was out, it was taken by boat across the sound and transferred to car for delivery to each post office.
There is a large permanent population in Atlantic Beach now and thousands of vacationers visit the resort island Vacationer's Dreamland.
Ellis R. Jones was appointed in November 23, 1974. He retiried April 1, 1991. Dominociq Sparadio was appointed and is the present postmaster.

...Information furnished in part
by Mrs Etta Willis, Former Postmaster...
======================================================================
The above information was requested by the U.S. Postal Service and was sumitted in 1976.
======================================================================
UPDATE
POSTMASTER SPARADIOan electled national offical was promoted to Postmaster Newport apx yrs and is there today's date 2/2/2010.


file photo(1994)Ellis and Wife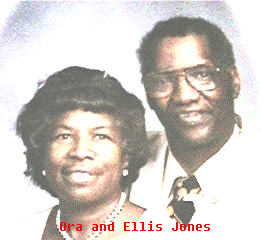 ELLIS R. JONES

POSTMASTER FROM 1974-1991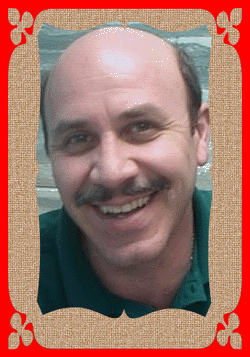 POSTMASTER FROM 1991 TO PRESENT


RETURN TO POSTAL PAGE OF CHOICES