---
...


...

BEAUFORT-PRINCESS OF RUTH GLEANER GIRLS-WON MOST OF THE AWARDS AGAIN FROM THE 1997-1998 STATE ASSEMBLY
---

DISTRICT DEPUTY MARY JONES- 7TH DISTRICT- ORDER OF THE EASTERN STARS
---
TO THE BEGINNING OF PRINCESS OF RUTH PAGE
PAGE 4/a>

THE STATE GLEANER MATRON-PORSHA A. PARKER

TO NEWS OF MOREHEAD GLEANERS PAGE
ORDER OF THE EASTERN STAR NEWS (7TH DISTRICT)

TO THE MORE CHOICES PAGE

Questions? Inquires? Complaints? Compliments?
Contact:Web page Master
retired.postmaster@ellis-jones.com
A PRINCE HALL MASON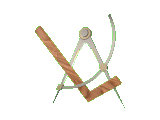 .

.

.

LOOK FOR REGULAR UPDATES AND IMPROVEMENTS 5>