THANKS TO DISTRICT DEPUTIES MARY JONES and STEVE KYLE # 7 THE BEST TO DATE!
LOCAL BITS OF PRINCE HALL NEWS
NORTH CAROLINA, USA
---
YOU DONE DISTRICT SEVEN PROUD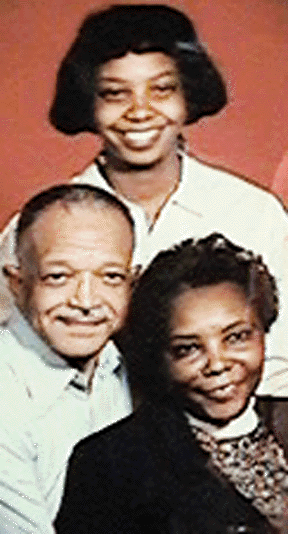 Top-Daughter Staci - Bottom Brother Steve and Mrs Ruth Kyle3 Grand District Deputy Kyle received one of masory's highest honors, "THE BROTHERHOOD AWARD".
---
YOU DONE DISTRICT SIX PROUD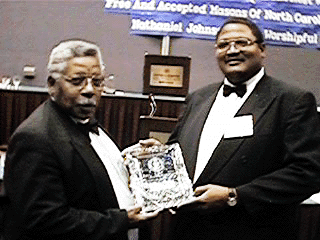 Grandmaster Nathaiel Johnson and Grand District Deputy Elsworth D. Wilson. Brother Wilson received a plaque for "Outstanding Service". (Oct/1997)
BRO. WILSON IS NOW SPECIAL DEPUTY GRAND MASTER-FOR GOVERNMENT AFFAIRS (APP. 1998)
---
---
DISTRICT 7-FIRST MEETING OF 1998 (MARCH)
SECOND PAGE DISTRICT MEET NEWS
---
BACK TO HOME PAGE OF ALL CHOICES

Questions? Inquiries? Complaints? Compliments?
Contact:Web page Master
retired.postmaster@ellis-jones.com
A PRINCE HALL MASON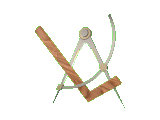 .

.

.

LOOK FOR REGULAR UPDATES AND IMPROVEMENTS 5>
---